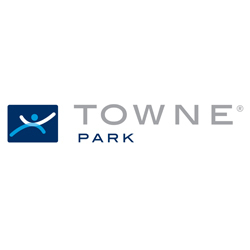 Valet Parking Attendant
Sorry, this job has expired.
Tannersville, PA
Towne Park is now hiring Hotel Valet Parking Attendants (also known as Guest Service Associates) for Camelback Resort, Tannersville

$10.00 Hourly wage and Cash Tips daily!

As the Guest Service Associate you are responsible for providing exceptional customer service to guests in an attentive, friendly and efficient manner. You'll also be responsible for driving, parking, and retrieving guest vehicles in a prompt yet safe manner and assisting guests in and out of their vehicle during arrival and departure.

Working with Towne Park offers a variety of employment opportunities for your unique career plan! Whether you're a part-timer, careerist or adventurer, Towne Park gives you the tools to learn and grow. With business in 50+ national markets, there's no limit to where Towne Park might take you!

No matter what you're looking for, Towne Park provides a winning environment working alongside the brightest and friendliest colleagues around. Whether it's team events, giving back to the communities where we live and work, or celebrating a Towne Park win, you'll find a fun and welcoming work experience!

Need more reasons to join us at Towne Park? We offer:
• Career opportunities
• Huge potential for growth within the company; many of our district managers began as Guest Service Associates!
• Development programs for high performers
• 1000+ locations nationwide

Click "Apply now" to apply today.

Equal Opportunity Employer (EOE). E-Verify participating Employer.

• High school diploma or GED OR
• 1 month related experience and/or training OR
• Equivalent combination of education and experience
• Must have and maintain a valid driver's license and clean driving record. For insurance purposes, you must be at least 18 years old and be able to pass a criminal background and drug screen.

• Maintain pleasant, friendly, and professional demeanor with all customers, co-workers, and clients.
• Acknowledge and greet customers within five feet with a professional and friendly demeanor.
• Run at top speed to park and retrieve vehicles and drive slowly and cautiously.
• Assist guests with bell services and luggage storage as needed.
• Open all vehicle and property doors for guests.
• Assist customers with directions, taxis, reservations, and other inquiries.

• Ability to operate a manual transmission is highly desirable.
• Ability to perform parallel parking.
• Ability to run; stand; walk; sit; use hands to finger, handle, or feel objects, tools or controls; reach with hands and arms; climb stairs; balance; stoop, kneel, crouch or crawl; talk and hear.
• Ability to lift and/or move up to 50 pounds frequently and up to 75 pounds occasionally. Must be able to push and pull 75 pounds frequently and 100 pounds occasionally.
• Ability to push and pull (on wheelchair) 100 to 350 pounds frequently over considerable distances.
• Ability to read and write standard English language.
• Ability to read and comprehend simple instructions, short correspondence, and memos.
• Ability to add and subtract three digit numbers and to multiply and divide with 10's and 100's; ability to perform these operations using units of American money.
• Ability to understand 24-hour and military time systems.
• Ability to understand rates applicable to time passed.

The physical demands described here are representative of those that must be met by an associate to successfully perform the essential functions of this job. Reasonable accommodations may be made to enable individuals with disabilities to perform the essential functions.
• Part-time opportunities
• Working flexible schedules and extended hours is sometimes required.

19614