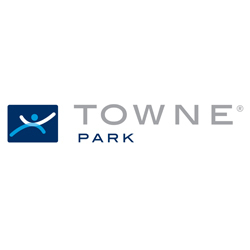 Hotel Valet Parking Attendant
Louisville, KY
Towne Park is now hiring Hotel Valet Parking Attendants, also known as Guest Service Associates.

As the Guest Service Associate you are responsible for providing exceptional customer service to guests in an attentive, friendly and efficient manner. You'll also be responsible for driving, parking, and retrieving guest vehicles in a prompt yet safe manner and assisting guests in and out of their vehicle during arrival and departure.

Hiring for multiple downtown hotel locations/positions

Meet with our hiring managers for immediate interviews on Monday, 10/14, 11am-3pm OR Wednesday, 10/16, 1pm-4pm - See apply button for location.
If cannot attend, then....
Fill out your information, attach your resume, and click "Apply now" to get started today!

Take home cash every shift! There are multiple wage tiers for Guest Service Associates:
• Guest Service Associate: $6.00/hr + tips=approx. $12.25/hr after tips.
• Guest Service Captain: $8.00/hr + tips=approx. $14.25/hr after tips
• Training wage when tips are not involved is $7.25/hr.

We're also offering Sign-On Bonuses for some locations - up to $300. Sign-On Bonuses are distributed via the desired method of payment established upon hire.

Need more reasons to join us at Towne Park? We offer:
• Career opportunities
• Huge potential for growth within the company; many of our district managers began as Guest Service Associates!
• Development programs for high performers
• 1000+ locations nationwide

• High school diploma or GED OR
• 1 month related experience and/or training OR
• Equivalent combination of education and experience
• Must have and maintain a valid driver's license and clean driving record. For insurance purposes, you must be at least 18 years old and be able to pass a criminal background and drug screen.
• Must complete the Wheelchair Safety Training course provided by Towne Park. If providing shuttle services, you may be subject to additional requirements.

• Maintain pleasant, friendly, and professional demeanor with all customers, co-workers, and clients.
• Acknowledge and greet customers within five feet with a professional and friendly demeanor.
• Use guest last names during interactions.
• Use salutation of the day and welcome guests to the location.
• Practice proper Towne Park phone etiquette.
• Post up in designated areas when not completing tasks.
• Run at top speed to park and retrieve vehicles and drive slowly and cautiously.
• Assist guests with bell services and luggage storage as needed.
• Open all vehicle and property doors for guests.
• Assist customers with directions, taxis, reservations, and other inquiries.
• Provide customers with information about outlets, meeting rooms, and/or amenities of the facility, as well as main attractions in the area.
• Deliver messages, items, and/or guest amenities as requested.
• Transport guests to appropriate places that are approved by the location.
• Explain parking rates and retrieval procedures to guests upon arrival.
• Treat guests and associates with courtesy, respect, and dignity.
• Follow all appearance standards as set forth by Towne Park, including complete approved pressed uniform.
• Follow all attendance standards as set forth by Towne Park, as required by the scheduling which may vary according to the needs of the location.
• Execute all terms and conditions as set forth in the Towne Park Associate Handbook and other policies and procedures.
• Maintain clean, neat work environment, including all surrounding areas of ramp, valet desk, wheel chairs, parking area, bell carts, bell closet, trash receptacles, and ash urns.
• Consistently complete location on all key tags after parking vehicle.
• Calculate and collect revenue for vehicles when needed.
• Follow site-specific safety and security procedures.
• Practice preventative safety procedures as set forth by Towne Park, including safe lifting techniques.
• Issue claim checks only after receiving vehicle keys and collect claim checks from all guests prior to issuing keys.
• Consistently complete and maintain all ticket information including key tag, guest folio, location of vehicle, damage survey, and claim check receipt from all vehicles taken into the valet system.
• Report all accidents and incidents observed on shift to Guest Service Coordinator or Account Manager immediately.
• Use only the equipment you are trained to use and operate all equipment in a safe manner.
• Immediately secure all keys on belt clip or in a locked key box.
• Report all potential hazards and safety concerns to Account Manager.

• Ability to operate a manual transmission is highly desirable.
• Ability to perform parallel parking.
• Ability to run; stand; walk; sit; use hands to finger, handle, or feel objects, tools or controls; reach with hands and arms; climb stairs; balance; stoop, kneel, crouch or crawl; talk and hear.
• Ability to lift and/or move up to 50 pounds frequently and up to 75 pounds occasionally. Must be able to push and pull 75 pounds frequently and 100 pounds occasionally.
• Ability to push and pull (on wheelchair) 100 to 350 pounds frequently over considerable distances.
• Ability to read and write standard English language.
• Ability to read and comprehend simple instructions, short correspondence, and memos.
• Ability to write simple correspondence.
• Ability to effectively present information in one-on-one and small group situations to guests, clients, and other employees of the organization.
• Ability to add and subtract three digit numbers and to multiply and divide with 10's and 100's; ability to perform these operations using units of American money.
• Ability to understand 24-hour and military time systems.
• Ability to understand rates applicable to time passed.

The physical demands described here are representative of those that must be met by an associate to successfully perform the essential functions of this job. Reasonable accommodations may be made to enable individuals with disabilities to perform the essential functions.
• Working flexible schedules and extended hours is sometimes required.

Fill out your information, attach your resume, and click "Apply now" to get started today!

About Us
Who is Towne Park? We're 10,000+ teammates delivering specialized hospitality services locations nationwide, ranging from boutique hotels and sprawling luxury resorts to nationally ranked healthcare institutions and commercial parking enterprises. We're 10,000+ teammates brightening the days of millions of guests as their first and last interaction at our locations. We're 10,000+ teammates who believe in giving people like you countless opportunities to learn and grow!

Since 1988, Towne Park has delivered specialized hospitality services including valet parking and self-parking management, door and bell, concierge, transportation, greeter and patient transport services – all with the goal of enhancing the service experience. Our track record of success and growth has resulted in seven appearances on the Inc. 500|5000 List of the fastest-growing private companies since 2007.

Towne Park's unique culture includes a collaborative, social work environment that fosters high visibility and career progression. Regardless of your role, there's a training and development program designed to prepare you for the next step in your Towne Park career.

Equal Opportunity Employer (EOE). E-Verify participating Employer.
13435